What is IAM?
The Institute for AIM Medicine (IAM), a non-profit organization, is a research institute founded by AIM's discoverer, Toru Miyazaki, with the mission to comprehensively and intensively promote research on AIM and accelerate the practical application of its findings. IAM endeavors to establish the concept of "novel disease treatment based on the mechanism of waste removal from the body," which is fundamental to AIM's functionality.
Through our research activities at IAM, we seek to achieve the following four objectives within five years since its establishment in 2022:
Approval and commercialization of animal AIM pharmaceuticals (AIM medicine for cats).
Commencement of clinical trials for human AIM pharmaceuticals.
Approval and commercialization of human AIM-based supplements and pet food.
Practical implementation of diagnostic technologies based on AIM.
IAM also serves as a vibrant hub for broad-spectrum research, exploring AIM's implications on various diseases through fundamental and clinical investigations. Our commitment extends to nurturing the next generation of researchers, empowering them to drive transformative scientific breakthroughs.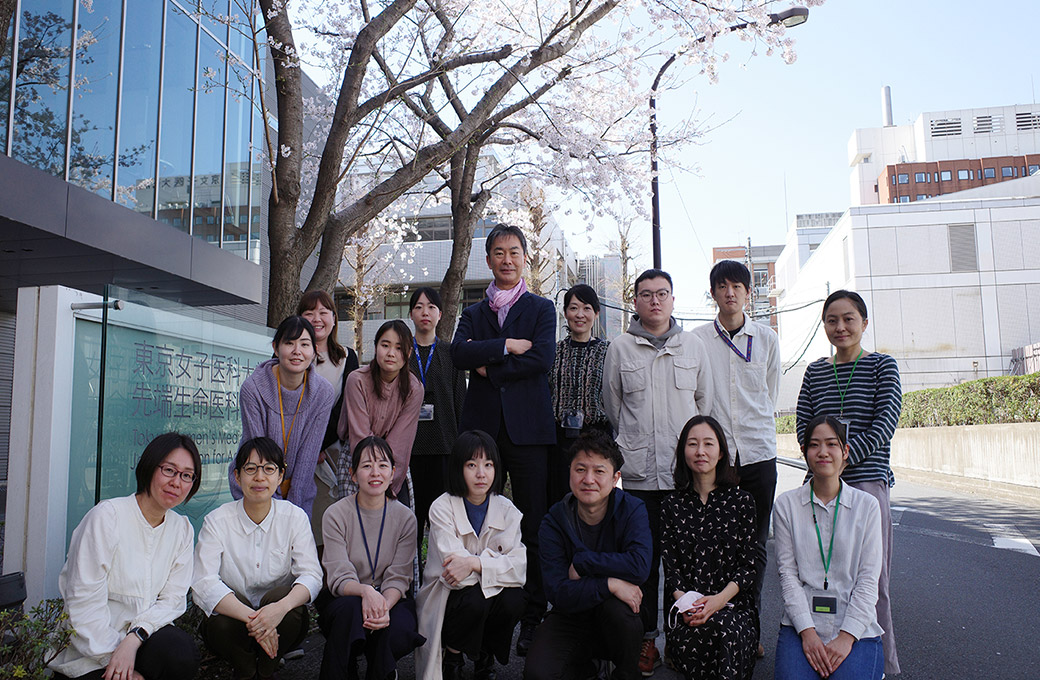 Members

(as of April 1, 2023)
Toru Miyazaki 
President & Director 
researchmap ORCID

Graduated from the University of Tokyo School of Medicine in 1986. Joined the Third Internal Medicine Department of the University of Tokyo Hospital. After completing studies at Kumamoto University Graduate School, worked as a researcher at the Louis Pasteur University of Strasbourg/IGBMC (France) from 1992, Principal Researcher at the Basel Institute for Immunology (Switzerland) from 1995, Associate Professor at Center for Immunology at the University of Texas Southwestern Medical Center at Dallas (USA) from 2000, and served as a professor at the Graduate School of Medicine, University of Tokyo, from 2006 to 2022.
Since April 2022, he has been the President and Director of the Institute for AIM Medicine (IAM). In 1999, he discovered AIM and subsequently advanced his research, promoting AIM drug development for various diseases including kidney disease. During this time, he discovered that AIM is congenitally dysfunctional in cats, leading to the development of AIM-based veterinary medicine targeting kidney disease in cats.

Satoko Arai 
Vice Director 
researchmap ORCID 
Grant-Aid for Transformative Research Areas B "Resolution of Inflammation"

Kiyoshi Kurokawa 
Honorary Director

Natsumi Maehara 
Senior Research Fellow

Kai Kudo 
Research Fellow 
researchmap ORCID

Keisuke Yasuda 
Research Fellow

Tetsushi Tezuka 
Visiting Resaearcher

5 technical staff

3 graduate students (2 from The University of Tokyo, 1 from Tokyo Women's Medical University, upon request for supervision)

2 under graduate students of school of medicine

Administrative staff

External commissioned administrative staff
Institutinal numbers
eRad Research Institution Code: 4040000018

Grant-in-Aid for Scientific Reseach Institutional Number: 82838
Location
The Institute for AIM Medicine
Address:
〒162-8666
TWIns, 8-1 Kawada-cho, Shinjuku-ku
Tokyo 162-8666, Japan
If you have any questions, please contact us through the FORM below.
Contact/Message
If you have any questions, please contact us through the FORM below.
Contact/Message